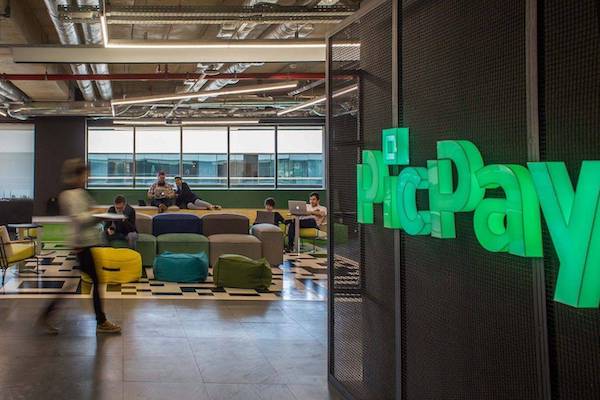 After a few months of quasi-funemployment, I am super excited to start a new journey as the Global CTO for PicPay in 2022! I am incredibly humbled to join this rocketship and lead our 1,500+ engineers building and scaling up the platform to the next level. I'll be based in NYC, with regular trips to the headquarters in São Paulo and Vitória.
I want to share what made me accept their offer and how I think about the space and opportunity.
The State of the Nação
I left Brazil in 2007 for what I really thought would be a one-year adventure living in Australia. Five years later, I left Sydney for London, then Berlin. Finally, in 2016 I moved to New York City, which I call home, with no plans to leave.
Still, I always toyed with the idea of doing something that brings me closer to my home country and culture. At a few different times in my life, I didn't even have Brazilian friends around me, and I learned the hard way that you can forget even your native tongue if you don't actively practice it. It doesn't matter where I live, I am still just a kid from Rio, and I want to keep it that way.
In 2012, I was in Berlin and had to renew my passport. After much procrastinating, I finally made it to the Brazilian embassy in Wallstraße. Your usual suspects filled the waiting room. There were lots of Brazilians renewing one of the dozens of documents that our country requires us to keep. A few people were registering Brazilian babies born overseas. And there was a short line for citizens of the few countries that needed a visa to visit Brazil.
But there was another line on the side that caught my attention. Many Germans, mostly men, were waiting for what I would find out soon were work permits. They all worked in construction and manufacturing and were heading to Brazil to participate in the economic boom that the country was living in back then. Unfortunately, I was busy building SoundCloud back then, and it would be a few years until I even considered another job. By the time the opportunity came, Brazil wasn't in such a strong economic position anymore, and there were no real good options to make this work. So I thought that probably this would be more of a thing to do later in life and kind of forgotten about it.
Fast forward to 2021. The Brazilian economy hasn't recovered yet, but something interesting is happening. The tech world has discovered the country as a hidden goldmine of tech talent and entrepreneurship. It is now commonplace for larger Brazilian tech companies to have engineering offices worldwide, even for products only available in Brazil. In addition, our "peculiar" trolling style and oversharing nature make us a super hot market for any social media product. And just in the last twelve months, I had three Brazilian friends who came to NYC to ring bells as their companies had their IPOs here.
Phil goes to São Paulo
Last March, I started getting to know a Brazilian company working in the local payments sector called PicPay, headquartered in São Paulo but with offices and folks all over the country and internationally. I heard about the product from ads in Brazilian podcasts but never paid too much attention to it. Talking to the team, I learned that PicPay has 60 million customers—that's a few million more than Venmo or Cash App. The product was pivotal to ensure that the COVID relief money reached the 34 million unbanked Brazilians and processed over $4 billion (R$26 billion) in 2021.
PicPay is also deeply connected with exciting efforts in modernizing the banking sector in Brazil—which, to be honest, is already quite more modern than in most developed countries, especially the US. They are part of the industry groups working on the already fairly advanced development and adoption of Open Banking standards and Pix, the sophisticated intra-bank payments system. To understand the impact of this evolution, think of Pix as what Zelle tries to be in the US. Except it is an open standard and not a product owned by bankers with no interest in making it easier for folks to take money out of their institutions.
As I started looking inside the box, I saw an interesting case of an organization that takes autonomy very seriously. PicPay's leadership team understands that they must execute on many different streams in parallel to win in this market. To achieve that, they have created a corporate structure where each vertical has control over its goals and resources.
They have been able to deliver to an impressive level! As it often happens, though, growing to 1,500 engineers using the radical autonomy model has posed some new challenges. It is hard to think of multiple engineering organizations as a single unit. Culture, vision, goals, and strategy are fragmented, and while this was a boost for delivery velocity in the past, it has become a bottleneck as the number of engineers grew.
Solving this is my primary goal as the Global CTO. I am tasked with curating, deploying, and championing a cohesive strategy and culture across all these teams while delivering at the pace we need and keep growing our team. There are many challenges ahead, from the ever-changing nature of fintech regulations to scaling up our architecture to maintain and improve performance and reliability to preparing for an IPO to staffing critical projects when engineers are such a hot commodity all over the world. And, even two years into this pandemic that made offices a luxury, I expect that it will still be very challenging to do all this remotely from another country.
Still, the potential upside here is incredible. The quick digitalization of the market driven by the pandemic and the continuous innovation in the banking sector presents so much opportunity.
Now what we need is to build a well-oiled machine that can realize this potential at scale. So, as we say in my hometown of Rio de Janeiro, partiu mermão!